Time To Put My Teacher Hat On

Blog originally posted on June 6th 2019 @ 8:10pm
So, I'm in Florida and my nephew is in London, but when my sister sent me a WhatsApp message saying "Sister are you any good at maths?" I told her to send me a photo of his homework so I could have a look. I'm thousands of miles away and 5 hours behind, but distance and time doesn't matter. The photos came flooding through quicker than I could count to 30.
As an aunty, I'm always happy to help, support, motivate and inspire my niece and nephew. It's a part of my unwritten duty as an aunty to step in where possible, to assist my sister with the upbringing and the wellbeing of my nephew. I feel like as an adult in general, that too is our responsibility whenever we are in the presence of children. I immediately put my Kayisha In High school Hat on and dug deep in my memory bank. I was in high school doing maths over 15 years ago. OMG that makes me feel so old. (I'm re-reading this now and I'm 30years and 2 months old) No wonder I have one grey hair in the front of my head that likes to stick out and show itself no matter what hairstyle I have.
We got straight down to the nitty gritty, and let me tell you this. It wasn't easy. I don't use maths in my current career. I'm a Self Employed Photographer and I don't use maths (I use my eye), I'm a 5x Published Author and I don't use maths (I use English), I'm a Fashion Designer and I don't use maths (I use Art). When I do agency work/ Administration roles for big corporate companies I don't use maths. I haven't exercised these parts of my brain (Posterior Parietal Cortex, Ventrotemporal Occipital Cortex, and the Prefrontal Cortex), for the purposes of mathematics for about 15 years consecutively. It was a challenge, BUT I'm peased to say that I was up for the challenge and I'm glad I did it.
We started with:-
Prime factors - numbers that can be multiplied into a number
12 squared = 144
Square root - a number multiplied by itself
3 times square root of 1 (the symbol for that stumped me at first but we worked it out)
Highest Common Fractor and Lowest Common Multiples (a number that two numbers have in common)
Fractions - numerators and denominators and how many parts of a certain size
Improper Fractions ETC, ETC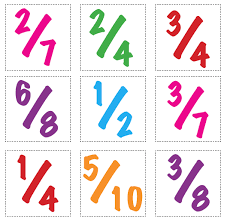 I spent 1hour and 5minutes on the phone with my nephew, exchanging photos and maths instructions, equations and answers so we could get his homework done. When we finished, he said "Thank you Aunty, I'm finished. Have a good night!" and I felt accomplished. It wasn't my homework but for some reason I felt accomplished. And with today being Thursday I have to admit that it was literally a Throwback Thursday moment for me.
I went to an all girls school in London. West London to be precise, and maths wasn't my favourite subject. If you can't already tell, I loved English and passed with flying colours all the way up to my A Levels. My God brother tutored me on Algebra because he was an A* student and once we got a few lessons done, I was an A* student too. I needed to get good grades for my GCSE's, so after three or four lessons, I loved algebra because of him. But let's stop there, like I said before, that was 12/13 years ago.
When I have children, I want to be able to assist them with their homework, just the way I did with my nephew today. We may think maths and science, geography and history are useless, irrelevant and a waste of time when were in high school, but looking back I can see that they were good for something, even if just to help my nephew.
My most recent book, Mum And Dad, We Know What Love Is, is about 11 year old twins (Zurie and Zaria) who discover what love is, but also embark on their first day of high school. What I just did with my nephew is an inevitable part of parenting, so let's be prepared for days like this. Let's educate ourselves so we have the knowledge when our children present us with their homework. Let's practice, so when they come to us we can do the work with them gladly.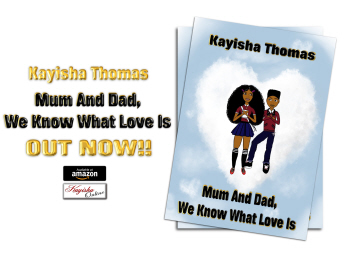 My sister has a toothache, so I'm happy I could step in to help the way I did. Trust me when I say I had the scientific calculator out, and I said "One second, I'm old. I need to remember what I was told to do in order to subtract fractions." and guess what my nephew said. "Ok Aunty!"
Anyway, I didn't know my afternoon would turn into a long distance maths class, but hey "You never know what the future holds." Oh and I made sure he showed all of his working-outs for all of the teachers reading this. I'm well aware that in exams you can lose points if you don't show your working out, especially when the question asks you to do so. Yes, I'm A Good Aunty! And to show you how good of an Aunty I am, check out our YouTube videos, we always have a wonderful time together - https://www.youtube.com/playlist?list=PL3Ov0hYfX66eb8xMOjDH4iLcymYX4FkKs" target="_blank">K London and Shaqai Playlist
Be Inspired!
Kayisha
www.kayishaonline.com
Follow me on Instagram for daily motivation @KayishaOnline
#maths #teacher #parenthood #highschool #momlife #schoolboy #homework #homeschool #BackToSchool #ParentTeacher #YouTube