| | |
| --- | --- |
| Posted on May 21, 2020 at 1:50 PM | |
Red Nose Day 2020
 #NosesOn for the children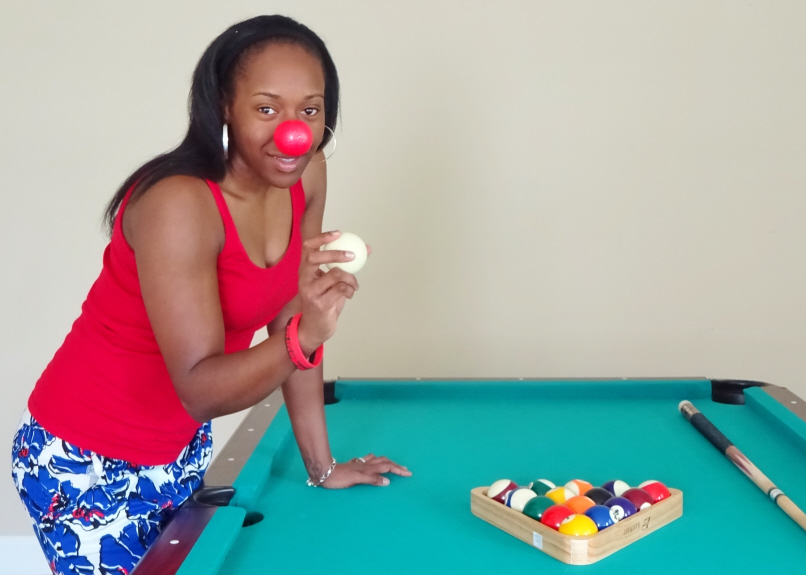 A couple of year ago I did a special edition red nose day on the then Sophisticate K YouTube channel. It's still on the K London YouTube channel (video above) and I did it because I have a soft spot for people, all people but especially children and children in need. It breaks my heart to know that children don't get proper meals throughout the day, that people are homeless, hungry and without the basic necessities to survive. I saw a homeless man in Florida in 2018 (it's not unusual to see homeless people in Florida or the UK) but on this ocassion he brought tears to my eyes as I reached out to give him the only food I had in my car at the time. It devastates me even more to hear that children go to bed hungry and wake up and go to school without a nutritious and filling breakfast. At the moment the world is going through a global pandemic with the Corona virus/ COVID-19 and that means billions of people have lost their jobs and can't afford to feed their families.
There is always something WE can do to help our neighbours and those across the world, so please join me in raising funds for Red Nose Day 2020. The link in the video is no longer active, so there is a new link in the video description. The LITTLE things we do make a BIG difference. I did this funny, yet crazy video to help me raise money, so watch it and then visit my Red Nose Day fundraising page to make a cheerful donation. Every little counts, even if it's $2.00 or £2.00. I appreciate your support and so do the children.
P.S. Let's be the hands and feet of Jesus on this Earth. God said love your neighbour as yourself, and if you were struggling, wouldn't you want your neighbour to reach out and help. I sure would. Let your charitable acts start here.
Thank you and have a blessed week.
Please watch the video above and then go to my Red Nose Day fundraiser page to donate https://fundraise.rednoseday.org/fundraiser/2772205
Its For The Children!:)
Be Inspired!
Kayisha Online
www.kayishaonline.com
Follow me on Instagram @KayishaOnline for photos and inspiration
#RedNoseDay #RedNoseDay2018 #NosesOn #RedNose #RedNoseDance #COVID19 #CuteKids #Charity #Donate #YouTube