Sparks Sunglasses Is The New Bundle Of Joy
The NEW entity coming under the Kayisha Online Empire/ umbrella is the Sparks Sunglasses collection. The grand launch took place on 19th May 2019 and it happily joined the KO Family.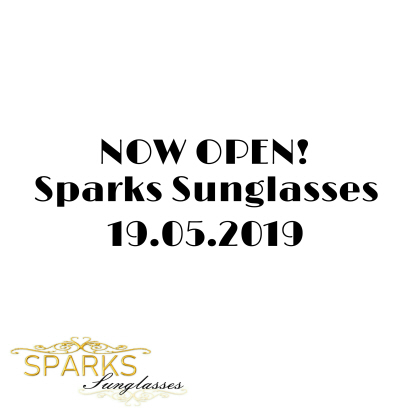 Following the 10 year challenge, and the decade challenge that I joined on social media, I came to the realisation that Sparks Sunglasses has been in the making for 10 years. I literally came up with the idea 10 years ago whilst in Florida,USA, so I wrote a blog about it on the Sparks Instablog. https://www.sparkssunglasses.co.uk/apps/blog/show/47643832-the-story-of-sparks-sunglasses-10yearchallenge
I want you to read the blog post, but at the same time I just want to share that my love for sunglasses is a big part of me. Throughout my teenage years, and whilst in high school, I was known for wearing sunglasses, and especially for wearing sunglasses on my head. To this day, I wear sunglasses religiously, I have a personal collection, some are up there in age and I always make sure they match and complement my outfit. I am a Sunglasses Loving Fashionista after all.
I speak a lot about purpose in my book, Measures Of Purpose In Life (durrr Kayisha, it's about finding your purpose). My realisation when deciding to take part in this years 10 year challenge was that sunglasses are a part of my purpose and I'm glad I found the treasure within.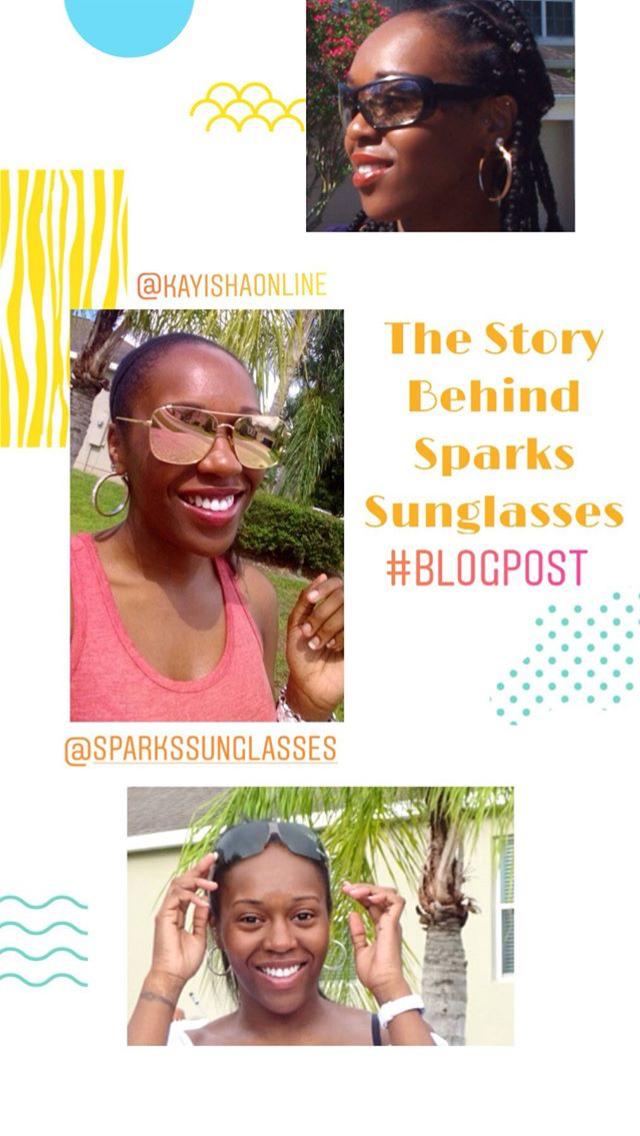 I have hand built Sparks Sunglasses from the ground up. I have put my heart and soul into every aspect of it, and in just 7 months, it has grown so much. The sunglasses have travelled the world, they have protected eyes, they have put a smile on faces; including mine and the journey continues into the year 2020. The collection does not exclude or discriminate against the male or female, young, stylish or older and sophisticated sunglasses lover. Each pair is so trendy - stylish - fashionable it's hard to choose your favourite one. Anyway, the need for quality eyewear is real (you can find blogs dedicated to eye health and eye care), because it's not just about fashion. More people are joining the Sparks Family and I'm gladly inviting people to join the team so we can continue to grow.
Head over to https://www.sparkssunglasses.co.uk to check out the collection. Follow us on Instagram or Facebook @SparksSunglasses oh and you can subscribe to our YouTube channel Sparks Sunglasses for videos.
Be Inspired!
Kayisha 
www.kayishaonline.com
#SparksSunglasses #Sunglasses #hny2020 #NewBusiness #2020vision #MyStory #SunglassesFashion #BusinessWoman #VisionBoard #Empire #sunglassesshop